CAN THE BUSINESS GIVE ITSELF SOME OBJECTIVES? ARE THEY TO BE FOUND ONLY IN PROFITS? IS IT NOT THERE SOMETHING MORE FASCINATING, LIKE A DESTINATION, A REAL CALLING IN THE LIFE OF A FACTORY ON TOP OF THE DAILY RHYTHM?– A. Olivetti
We have felt the need for it for a very long time and then we found ourselves facing an extraordinary situation: the pandemic, which has been a challenge for all the realities in this world. We decided our time had come, that it was the right one and we got going.
Why spend time looking for the Purpose when we should be running every day instead of trying and catching one of the few possibilities a market in deep crisis could offer?
To quote Simon Sinek, writer and motivational speaker "some companies are more innovative than others and the reason behind it is in their ability to act by starting from a deep ideal, a simple "Why" which is at the base of everything they do".
Finding the WHY lets us invest our energies in a path that allows us to see ideals and values which are a strong part of ourselves, making us feel motivated and happy.
In short: we would like to focus on a shared concept, a shared aim that will help us take the right path and decisions.
The Purpose is like a compass that helps us direct the decisional process and align the organization with our skills. It is our guarantee for authenticity and the leitmotiv of every single step we take.
This article tells you how we started our path focusing on an Evolution Project.
Where to start?
To find a Purpose which could be aligned to Interlogica the whole company needed to be involved in it. The Purpose, strongly intertwined with the past, is deeply rooted in every person part of the organization.
Every time we start working on a specific project here at Interlogica we start by deeply connecting our ideas, our thoughts and the suggestions the people involved have.
It is an essential practice that allows us to go deep in gathering very different points of view that together can create beautiful sparkles.
As a tech company of Agile practitioners, we always try to face issues one step at a time. We organize our workflow in sprints, aided by tools that allow us to work even in difficult situations, such as what happened during the pandemic and the constant work from home.
Our journey began with a suitcase full of expectations and a deep consideration on the company's identity–what we really stand for?–looking at our past to identify our DNA.
How can you set up this process in a way which can truly represent the whole business?
How can you add the thoughts, the exploration, the discussion and the action to the heart of the business?
Road to Purpose
To start solving what really looked like a puzzle, we looked at the "Golden Circle" Theory, developed by Sinek right from the beginning. The concept behind it is quite simple: People don't buy WHAT you do but WHY you do it.
"WHY" is not just a word but it is a powerful concept, finding it is a challenge that can really make the difference.
Once the Purpose is acknowledged, the very fact of sharing it paves the road for a thriving organization and happy individuals and the perception of the clients with whom you engage will improve.
This "Golden Circle" of communication is made by three concentric rings:
WHY – The core represents the company goal, the very reason for its existence, what it stands for, its self-given mission.
HOW – Once the "WHY" is known, we want to know how a company does something and what makes it different from its competitors.
WHAT – The outer circle is simply: offered products and services
This Golden Circle diagram "Why-How-What" enables a stronger impact on our audience, because it mirrors the way our brain works.
Our neocortex is the most external area where our rational and analytical thoughts are developed and it is the home of the speech. This part can be associated with WHAT.
The other two areas, HOW and WHY are associated with the limbic system, where our instinct and emotions lie.
These areas are the ones we use the most for our buying decisions.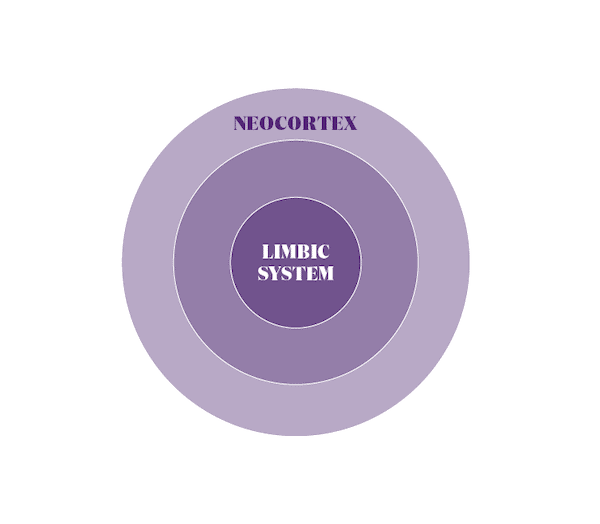 According to this mechanism, when we communicate starting from describing the Thing, we give the possibility to our interlocutor to freely interpret the message, risking that his interpretation deviates from what we want to convey. Starting instead from the Why, we directly affect the emotional part of the brain, the one responsible for decisions and behavior.
The road taken, our Road to Purpose, therefore opened along the direction of several workshops that allowed us to capture and collect the most important and significant episodes experienced in Interlogica, going to note the themes and meanings with a constructive attitude and sharing.
Step number one: organize a long "interactive" interview with two of the company's key people individually. Our CEO, Alessandro Fossato, and our COO, Fabio Panizzutti, were the first to take the path.
Recorded facts and events of long narratives; and from the meanings of the stories told, we have highlighted and grouped recurring themes and meanings.
Within these groupings, we have identified with them a Contribution and an Impact – the contribution is what the company brings to the community, the impact is what the contribution allows to do or be, the positive effect on the community.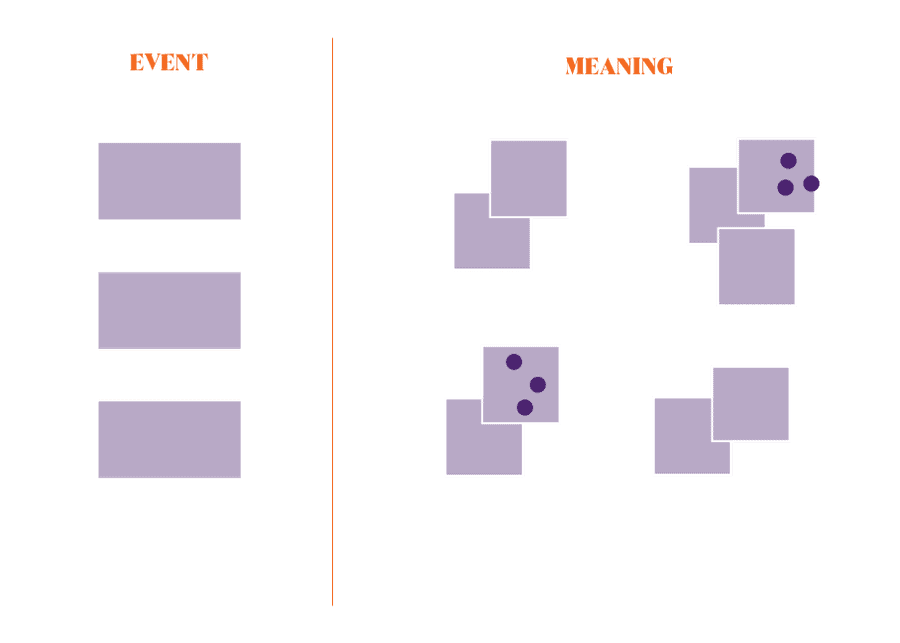 Those were two powerful sessions that allowed a clear synthesis to emerge. Their personal Purpose appeared right in front of their eyes.
With these two experiences ready, the new challenge was to figure out how to get the whole company involved. So we thought of extending the same process to a big group of people. Anyone who wanted to give their own personal contribution was free to do it.
"Call 4 Purpose" was born and it translated into a workshop that saw the participation of long-term employees and newer ones.
We started digging into Interlogica's past, events, values, and culture. We dug into our experiences and memories.
Our Manifesto
During a Big Conference on Zoom, using a shared whiteboard and virtual post-it notes, we started our group journey.
The feeling we all shared was that we were facing something important that we needed to investigate further and we just let the whole experience took over, having fun whilst remaining focused throughout the whole meeting.
"Finding your "WHY" is a process of discovery not of invention" and, as it had happened before, step after step, the feelings, the experiences and all the different stories materialized into words and values: all the different voices became one which transformed into something we are really proud of.
We finally found the nutshell that makes us so proud, our PURPOSE: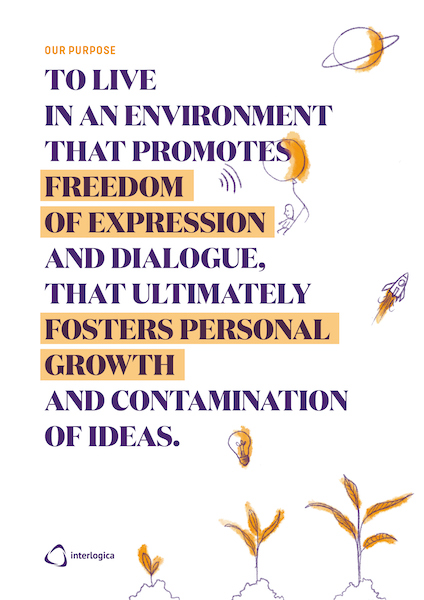 A continuous Journey
We now have a Northern Star, a keeper of our authenticity.
It's shared, it defines us and guides us in our actions, creating value for us people. Connecting the Purpose to Interlogica's beating heart meant re-assessing our inner center: the strategy, the drivers of our evolution, and the organization in itself.
It's a marvelous work. One that is intriguing and compelling and that requires a deep commitment from all of us.
Now the time for debate started and it started with all but easy questions to answer:
Which of our strategies go hand in hand with our WHY?
How can our Purpose founded services and profitability match?
These questions and many more can help us understand if we are taking action with the boldness and authenticity that is needed.
The Road to Purpose is, however, just a stop in our journey towards Evolution. A journey meant to understand each other and ourselves with more care. One that will take us down a path full of challenges and satisfaction.
You might also like:
Relationship and Merit: how technology makes enterprises more human
Soft Skills, handle with care
Agile – The hitchhiker's guide to galaxy