INTRODUCTION TO USABILITY, ONE OF THE MAIN CHARACTERISTICS OF DIGITAL PRODUCTS
Have you found yourself in an endless tunnel of forms, buttons, and disclaimers while trying to book a vacation? Have you tried booking a plane ticket to Sweden, but instead of buying only one you actually bought three? Have you looked for hours for your niece's present and found it in the wrong section? How many times have you had a tough time navigating a website or using an app?
It is likely you ran into products that presented gaps in usability, that have ruined, or worse, compromised your experience.
THE OFFICIAL DEFINITION OF USABILITY
Let's start with the official definition of usability:
"The extent to which a product can be used by specified users to achieve specified goals with effectiveness, efficiency, and satisfaction in a specified context of use." (Definition ISO 9241-11)
In practical terms, it means how easy and enjoyable it is for the user to utilize the interface.
5 are the qualitative components that define this characteristic: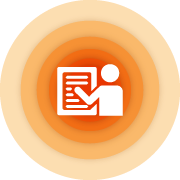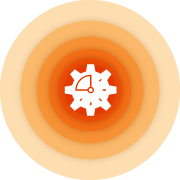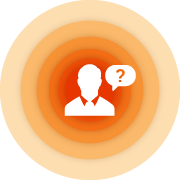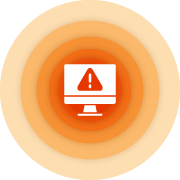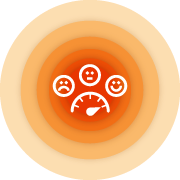 It is important not to confuse Usability with the User's Experience (UX). Usability is, in fact, a property that contributes to the creation of the UX, in collaboration with other aspects (usefulness, accessibility, credibility, and others).
HOW DO WE MEASURE USABILITY?
In order to evaluate the usability and to identify possible errors, which can also be frequent and banal, we can use various tools and methods such as:
Heuristic Evaluation: it estimates whether the interface satisfies the principles of usability, the so-called Nielsen's Heuristics.
Expert's Revision: to authorize a group of experts (from 1 to 4) to analyze and evaluate the usability of a system based on their own knowledge and experience, without directly involving the user.
Usability Test: to observe the user while he is trying to carry out entrusted activities, simulating a real context of use.
It is important to frequently carry out these types of activities during the entirety of the process of programming and development, in order to guarantee the quality of these evaluations. It is not necessary to follow the milestones of the project, as Steve Krug wrote in the book "Don't make me think":
"Don't worry, there will always be something to test".
This is to be certain that what will be produced will have passed some validation phases and will provide a satisfying experience to the user.
THE IMPORTANCE OF USABILITY
The fundamental aspect to consider is that it is important to invest in usability:
It is the key factor of the permanence of the user in websites and public apps.
"The first rule of an e-commerce is that, if users aren't able to find a product, they cannot buy it."
It can drastically increase the productivity in the intranets or in the internal implementations.
Moreover, investing capital in the improvement of the usability is profitable!
Talking about numbers, since there is always someone who wants to hear them for 10% of the expense, there is a return value of 83%.
You must always remember that a satisfied user is a key to your product's success. Let's find together solutions to reach this goal!
TI È PIACIUTO QUESTO ARTICOLO? LEGGI ANCHE:
Cos'è La User Experience Design E Qual È Il Suo Valore
Learning organization: chi, come, quando e perché
La frontiere Agile dei bonus aziendali:Big Up!